"If education is protection to life, you will realize that it is necessary that education accompany life during its whole course."
American Montessori Society
Our school meets all quality standards established by the AMS.
What It Means to Be an AMS-Accredited School
Being an AMS member school means that we successfully meet all quality standards established by the American Montessori Society. Our school also has an AMS
accreditation, which means that, beyond delivering the essential components of the Montessori learning method, we achieve excellence in all of them. 
The
5 essential components
to developing quality programs are: 
Properly trained

Montessori teachers

Mixed-age classrooms

Use of special Montessori

learning materials

Child-directed network

Uninterrupted work periods
Only 15% of member schools share the distinction of being AMS-accredited. Meeting such standards means that our school has a consistent domain over Montessori practices, covering areas such as health and safety, finance, and administration. 
Currently, 191,000 students are educated every year in AMS member schools. Our school has four education programs that can cover your children in four different stages of life. These programs are:
Primary Program
,
Lower Elementary
,
Upper Elementary
and
Middle School
.
Mission, Vision & Values of the AMS
Empowering humanity to build a better world through Montessori.
Montessori for all, embraced around the globe.
All of the work that we do is founded on values of respect, integrity, diversity, inclusiveness, responsibility, and enthusiasm.
The American Montessori Association understands engagement in transformational change as one of the main pillars for your children's formation. All schools attached to the organization are committed to self-reflecting on the consequences of racism and systemic oppression, as well as the importance of celebrating  cultural, ethnic, and religious differences.
We recognize the power critical thinking has to change the world and encourage standing against oppressive or discriminatory behavior. We also emphasize the importance of courage, trust, empathy, and understanding, which are essential values in the fight for equality.
"Lorem ipsum dolor sit amet, consectetur adipiscing elit. Phasellus leo dui, varius sed pulvinar nec, viverra viverra tortor"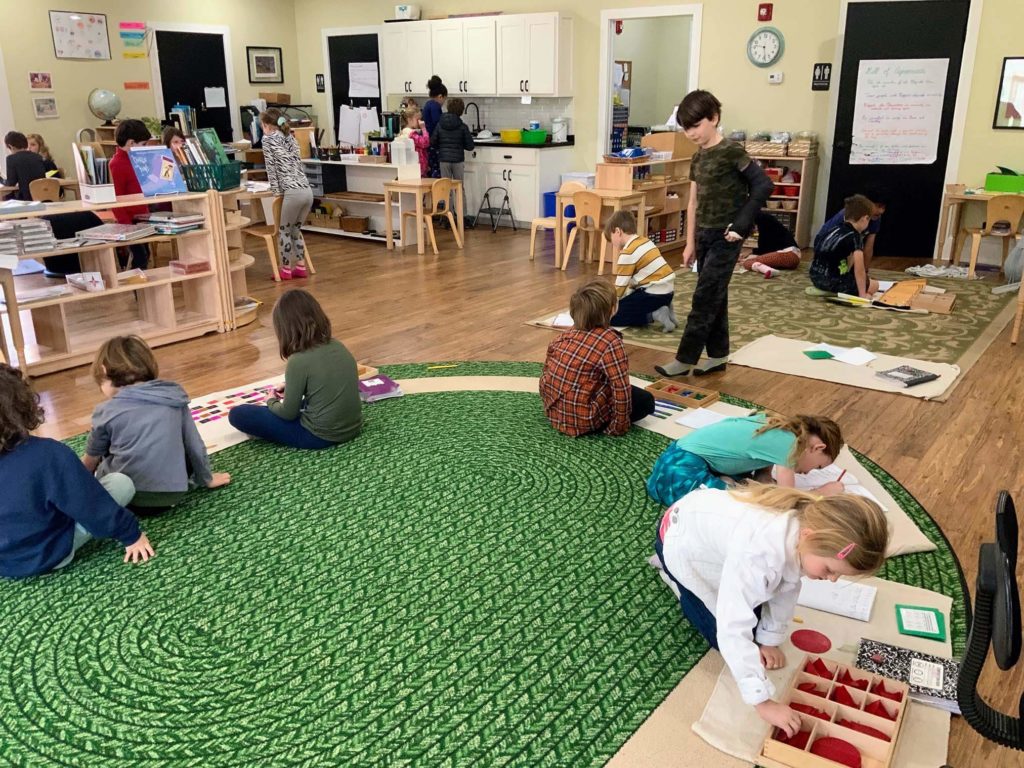 What an AMS School Should Have
The effective incorporation of the 5 essential components

Security monitoring

Well-sanitized facilities

Teachers trained in the Montessori method 

Various opportunities for you to be involved in your children's education 

Conversations at an eye level with your children

An environment where diversity and equality are supported at every level