"When you have solved the problem of controlling the attention of the child, you have solved the entire problem of its education."
Learn everything you need to know about our Aftercare services.
MSC's Aftercare program provides care for enrolled students when the school day is over. It's available on any day on which the school is open, with the exception of the last day of school. 
Aftercare time is structured around outdoor and indoor activities such as playground time, gardening, animal care, arts and crafts, board games, and reading. 
There is a lot of playing outside during Aftercare, so we always recommend that parents make sure children wear weather–appropriate clothes, while also being "dressed for a mess".
A small snack is provided for Aftercare students in the Primary program. We also recommend that Primary students have an extra change of clothes available in our facilities. If your child has special dietary needs, you can send an extra snack to school with them. 
Elementary and Middle School students can bring their snacks in their lunchboxes or backpacks.
Payment options for our Aftercare program are as it follows:
| | | |
| --- | --- | --- |
| | | |
| | | $1,150 due by June 1st and $1,150 due by December 1st |
| | | $192 due every month, starting at June 1st |
During Aftercare, the following activities are offered at an additional cost:
Soccer Shots for 3K-5K 

Capital Karate for 3K-5K 

Art in the Afternoon for Grades 1-8 

Chess for Grades 1-8
For students in 3K-5K, it runs from 2:30 pm-5:45 pm daily. For students in grades 1-6, it runs from 2:45 pm-5:45 pm daily.
Primary Aftercare is held in Building D. (corner of Howard and Oceola). Elementary and Middle School Aftercare are held in the back classroom of Building C, near Maple Street.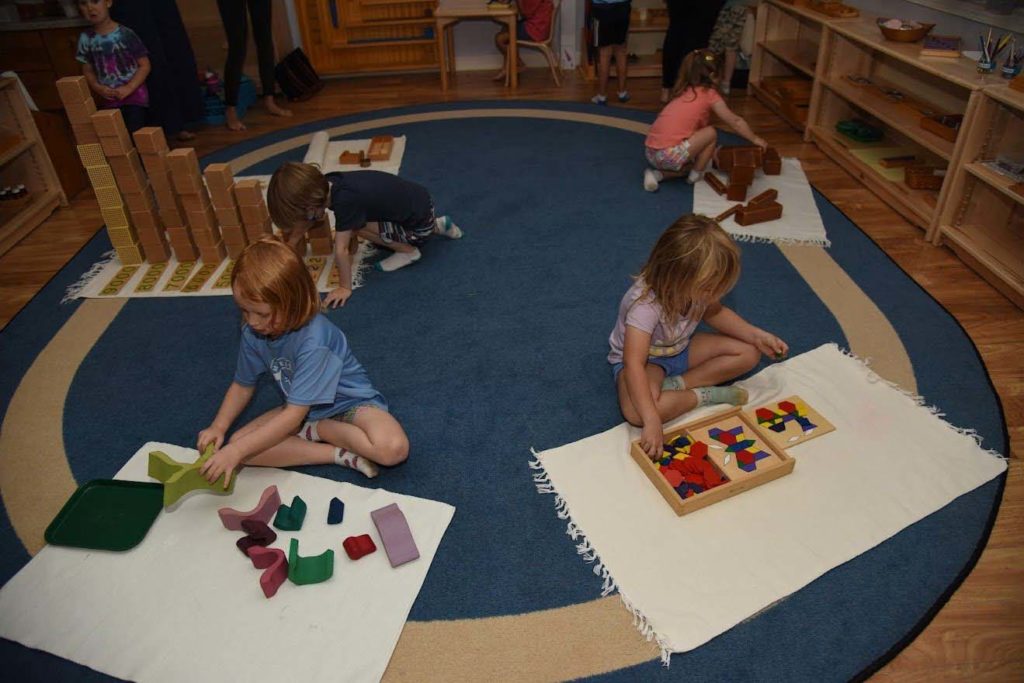 Where Next? Prepared Environment
The main purpose of our classrooms' physical and behavioral structure is to encourage children to showcase their skills to the best of their ability. We believe that when your child is placed in our classrooms, they will eventually see learning as challenging, yet rewarding.